What to Eat in Singapore
One of the most common questions that comes up when we help new expats settle in at Abiel@One Tree is: "What's good to eat in Singapore and around here?"
What to eat in Singapore is a hotly contested topic among foodies across our sunny island but the Abiel Family is happy to share our expat-friendly top 5 local eats that can be found in our neighbourhood.
Chicken rice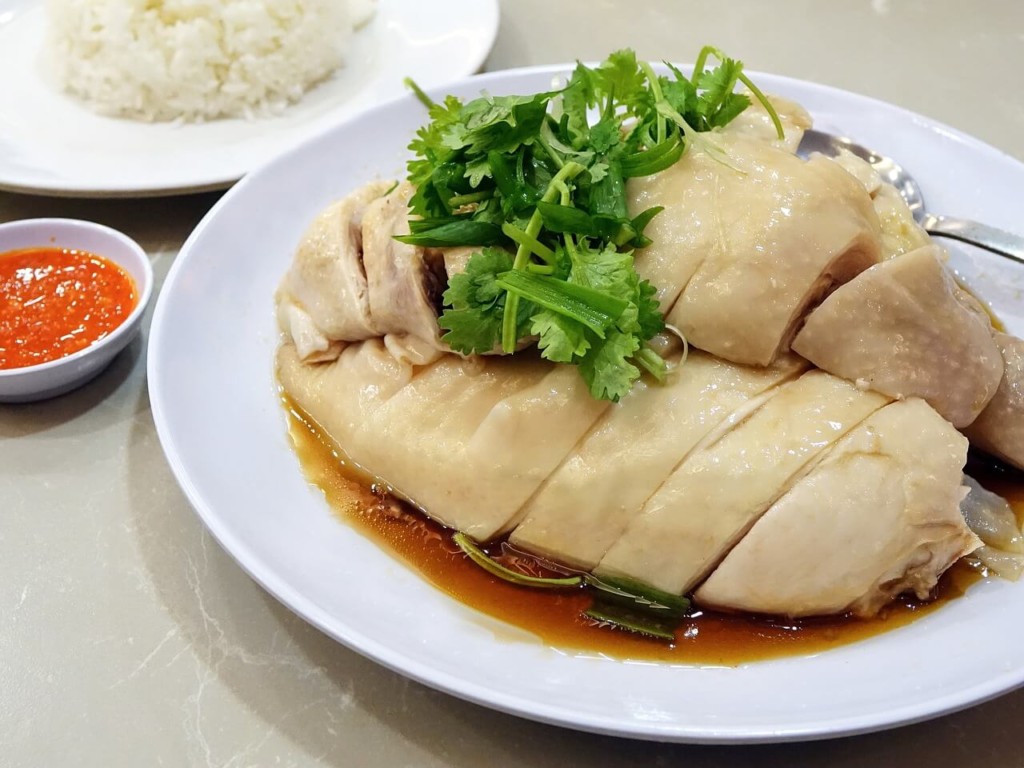 Widely regarded as one of Singapore's national dishes, chicken rice is popular among locals and expats of all ages. The dish comprises of poached chicken slices dressed with a light sesame-soy sauce served alongside savoury jasmine rice that is boiled in flavoursome chicken stock. Each chicken rice seller will have his own variation of accompanying chilli-ginger-soy sauce dips. This uniquely Singapore food can be found in most food establishments from the economical and fuss-free food courts where prices range from SGD3 upwards to the most atas (local lingo for 'high class and snobbish') restaurants and hotels where the same dish dressed-up costs SGD20 upwards.
One of the nation's best interpretations of the classic chicken rice can be found just a few units away from Abiel@One Tree at Kampong Chicken Eating House. Other chicken rice outlets are available at the newly renovated Tiong Bahru Food Centre located just round the bend from the Abiel apartments. Order like a local by saying: "One white chicken rice".
Chilli crab
It is hard to look past chilli crab for expats hunting for the most representative "Singapore seafood dish". Locals consistently vote Sri Lankan crabs stir-fried in a sweet, savoury and spicy tomato-based sauce as their No. 1 seafood dish and they really enjoy scooping up every last bit of the sauce with steamed or deep fried buns. Crabs served this way originated in the 1960s in Singapore so it is another uniquely Singapore food. Abiel@One Tree guests can try superb chilli crab at Sin Hoi Sai Seafood Restaurant, located just a short 3-min walk away at 55 Tiong Bahru Road.
Bak kut teh
Another hot favourite and also a uniquely Singapore food is bak kut teh, a dish comprising pork ribs stewed in a peppery broth made heavenly with spices such as garlic, cloves, cinnamon, and served with rice or vermicelli. To try authentic Singapore bak kut teh, Abiel@One Tree guests can check out Old Tiong Bahru Bak Kut Teh, located a quick 5-min walk away at 58 Seng Poh Road. While 'bak kut' means pork ribs and 'teh' means tea, tea leaves are not part of the broth recipe and locals no longer order Chinese tea while having bak kut teh.
Carrot cake
Most expats when they first come across carrot cake in Singapore would be surprised to see it is nothing like the sweet western confectionary cake from back home. Also known as "chai tow kway" in local lingo, Singapore carrot cake does not look like a cake and has no carrots in it. A stir-fried dish made of radish and rice flour, the uniquely Singapore food is served either black and white, with the black version containing dark soy sauce, and both versions usually has an egg cracked over it. To order like a local, simply say "1 carrot cake white" or "carrot cake black". If you like things spicy, say "with chilli".
BBQ seafood
For seafood fans new to Singapore, one of the best places to go for best quality and 100% authentic and uniquely Singapore food is Chinatown Food Street. Located at Smith Street, the curated food street has the best food in Chinatown gathered under one roof. The tourist-friendly venue can be reached under 6 minutes by car from Abiel@One Tree. Abiel guests can try out hot favourites such as BBQ stingray, prawns, squids and other local BBQ delights at this nearby popular food haunt.
Our Abiel@One Tree apartments are popular among expats seeking good quality, value for money short-term as well as extended stay accommodation in Singapore. Located in a convenient city location within walking distance from hipster cafes, great bars and one of the best local fresh produce and cooked food markets in Singapore, expats who are foodies consistently rate Abiel as the best place to stay. Many of our returning guests have told us the sheer proximity to uniquely Singapore food is one of the reasons they choose Abiel every time!
To find your Abiel home in Singapore, contact your helpful Abiel booking buddy now!