The Best Place to Stay In Singapore For Expats
Choosing a place to rent in a new city can be challenging especially for those with little time to go for multiple viewings. If you are new in town, and you are looking for the best place to stay in Singapore for expats, here is a fast practical checklist to help you sign your next lease agreement with ease.
Lease Type
How long do you need the apartment for? If you need the place for several months at a stretch, ask your agent to only show you places that offer short-term accommodations for expats.
Budget
How much would you spend on monthly rent as well as utilities? Would you prefer an apartment that covers your utilities and wifi usage under one monthly rental?
Accessibility to Transport Links
How easy is it to get onto the public transport network – buses, trains, and taxis – to go to your work place, shops, popular entertainment spots, or anywhere else important to your business and lifestyle? To qualify as "the best place to stay", it must be conveniently located with good transport links so you can get to places easily.
Neighbourhood Conveniences
Are you likely to prepare your own meals daily or would you prefer to have a variety of eateries and drinking holes near your rental apartment? Do you occasionally like to entertain friends at home? What about visitors? Would you need to host friends or family members who may visit from time to time and, when they do come over, what convenient services would you need?
You should also note the condition of the apartment you have selected before signing the lease agreement. Take photos of areas that you find require fixing before you move in as this simple step can help avoid disagreement later about your responsibility for the problems. If you have time, it is also useful to walk around the neighbourhood during the day and again in the evening so you can have a better feel of the area.
Most of Abiel's tenants find the Abiel checklist useful when they view our apartments. Our friendly booking team helps prospect clients by talking them through these simple guidelines upon first contact.
Abiel Apartments Fit the Bill
Abiel apartments are popular among expats seeking good quality, value for money, short-term as well as extended stay accommodation in Singapore. Abiel's units are well received at SGD3000 per month for fully serviced and fully furnished apartments in the CBD area. Our newly renovated Abiel @ One Tree apartments at the Tiong Bahru-Outram district is the best place to stay in Singapore. It is located in a trendy spot within walking distance from hipster cafes, great bars and fresh produce in a convenient city location. Our guests enjoy good transport links with a bus stop right in front of our block, and Outram Park MRT interchange station is just an easy 8-min walk away.
Our cozy, comfortable & convenient rooms right in the heart of CBD
Expats who are foodies also rate the neighbourhood as the best place to stay. The famous Tiong Bahru market that offers fresh produce and the best of Singapore local food is just round the corner from our block. Popular cafes such as Tiong Bahru Bakery, Forty Hands, Open Door Policy and The Orange Thimble offer Abiel residents easy access to great coffee and fresh bakes from renowned patisserie chefs all day. Many popular Singapore bloggers have also raved about the best café options in our neighbourhood. For example, see food blogger Miss Tam Chiak's favourite eating places in Tiong Bahru and LadyIronChef's highlights of the key attractions in the neighbourhood.
Places worth visiting in Tiong Bahru, especially if you enjoy chilling out with a good cuppa and an equally good book
We are also delighted to share that many of our returning guests have told us they repeatedly choose Abiel @ One Tree because they really agree it is the best place to stay in Singapore!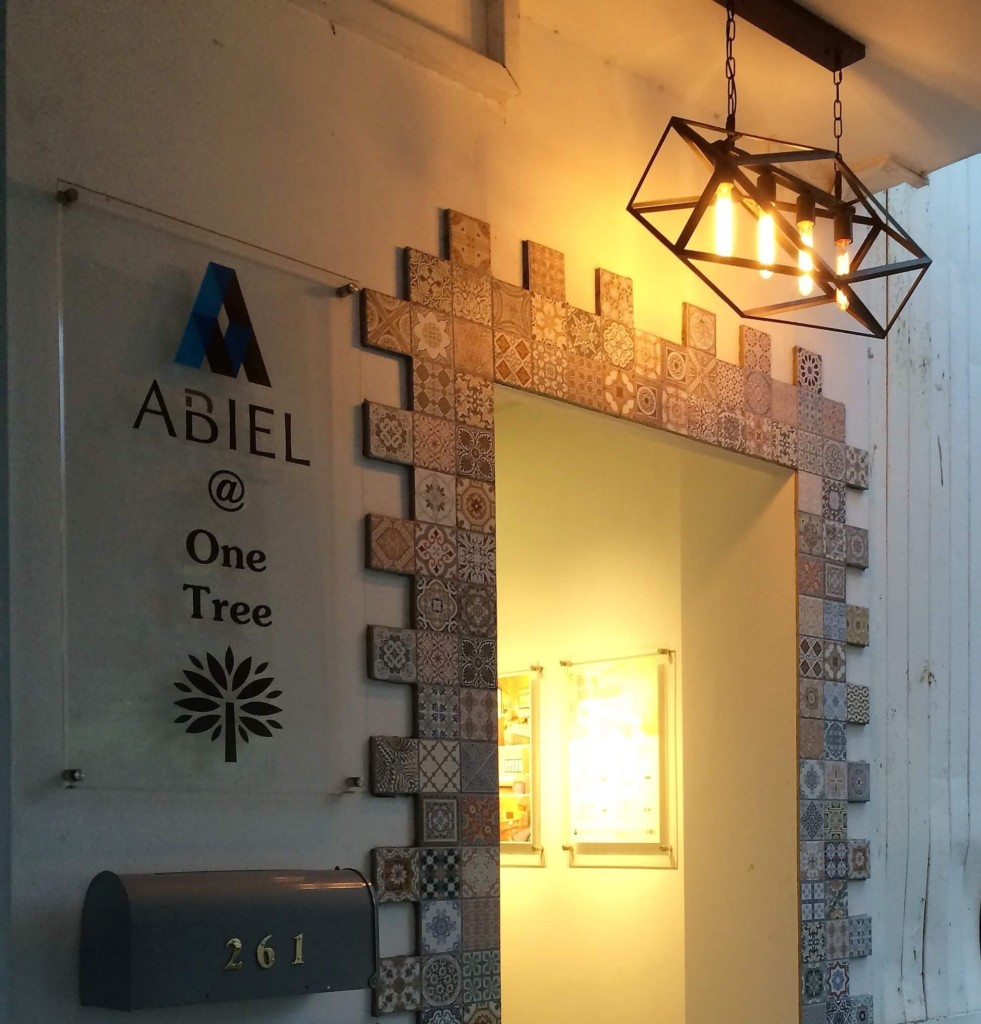 You can't miss the retro tiles at our entrance!
To choose your Abiel home in Singapore, contact your helpful Abiel booking buddy now!