4 Unique Things to Do in Balestier
Because there's not only an abundance of food and ahem, "massage parlours" here.

Lights
The streets of Balestier are literally filled with them. Like literally. For every 25 metres you walk you are bound to find a lighting shop that suits your lighting needs. From vintage to modern minimalistic, rest assured the streets of Balestier have got you covered.
Location: The entire street, trust me, you'll find one.
Food
Need we say more? As much as Singapore is known for its local delights, Balestier offers an abundance of local delights that travellers and locals alike flock to delish in. Eating is surely number one on the list of things to do in Balestier… and of course, Singapore!
Bak Kut Teh(Pork Ribs Soup)
Pork Ribs Soup, also affectionately known in the hokkien dialect as Bak Kut Teh is a famous local dish from Singapore and Malaysia. It comprises of pork ribs boiled tediously for more than 12 hours with special seasonings to create a delightful dish most known for its' soup and tender ribs.
333 Bak Kut Teh

Location: 333 Balestier Rd, Singapore 329765
Opening hours: 24 Hours, Mon-Sun
Founders Bak Kut Teh
Location: New Orchid Hotel, 347 Balestier Rd, New Orchid, Singapore 329777
Opening hours: Mon – Sun, 12pm – 2am (Closed every Tuesday)
Balestier Market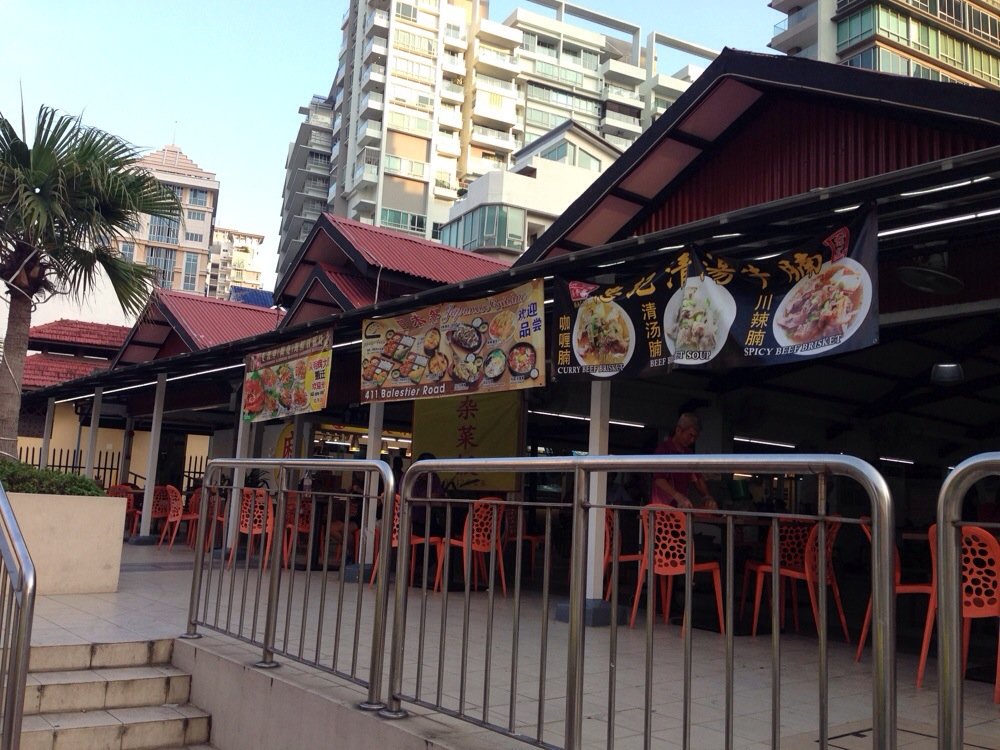 The famous market of Balestier. Singaporeans near and far continue to visit this place frequently as it houses all of Singapore's local delights and our translation of the world's meals too. From Indian food to Japanese, you name it, we got it!
Location: 429 Balestier Rd, Singapore 329811
Opening hours: N.A.
Chicken Rice
Arguably the most famous Singaporean meal of all, every local and traveller alike has probably relished in our local dish, chicken rice. So if you're in Balestier, you have got to try Singapore's famous local dish, by renowned restaurants.
Loy Kee Best Chicken Rice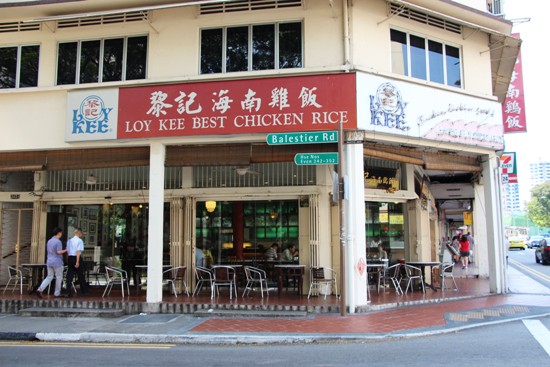 Location: 342 Balestier Rd, Singapore 329774
Opening hours: Mon – Sun, 930am – 10pm
Boon Tong Kee Chicken Rice
Location: 399 /401 /403 Balestier Rd, Singapore 329801
Opening hours: Mon – Sat, 11am – 230am. Sunday, 530am – 3am
Durians
Durians are a local "dessert" that many locals crave for from time to time. It's flesh, which is very well known as a rich custard highly flavoured with almonds attracts many locals flocking here from time to time. But as an "extreme" fruit, there's only 2 ways to go about it: you either hate it, or you looove it.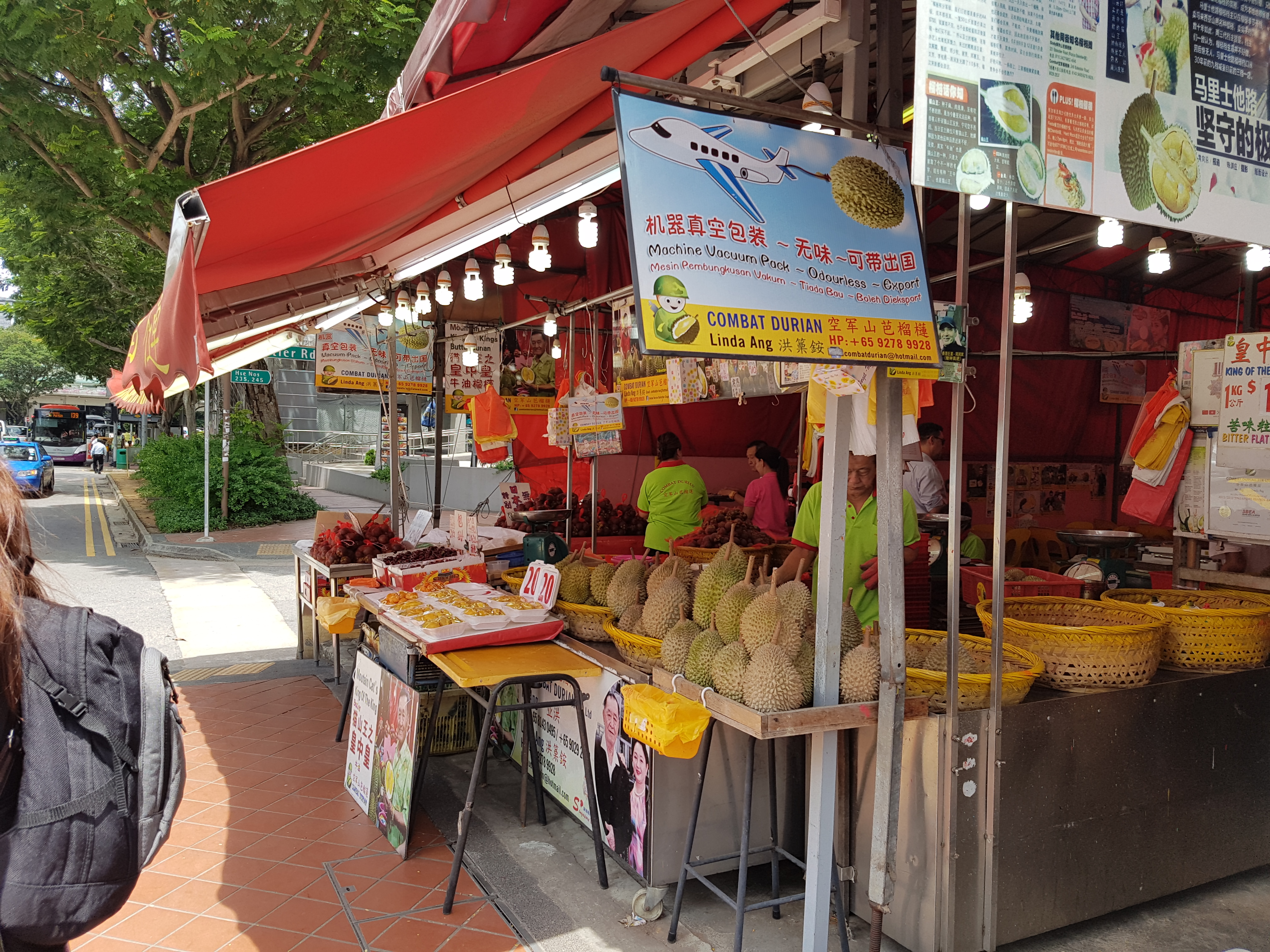 Location: 249 Balestier Rd, Singapore 329714
Opening hours: Mon – Sun, 12pm – 12am
Lam Yeo Coffee Powder
Along the quiet of Balestier, Lam Yeo Coffee powder has been making its own coffee powder for more than 50 years already. As one of the last remaining self-made coffee powder manufacturers in Singapore, it prides itself on quality and traditional local coffee. So come on down, with their culture deeply embedded in Balestier history, immerse yourself with the strong aroma and fragrance.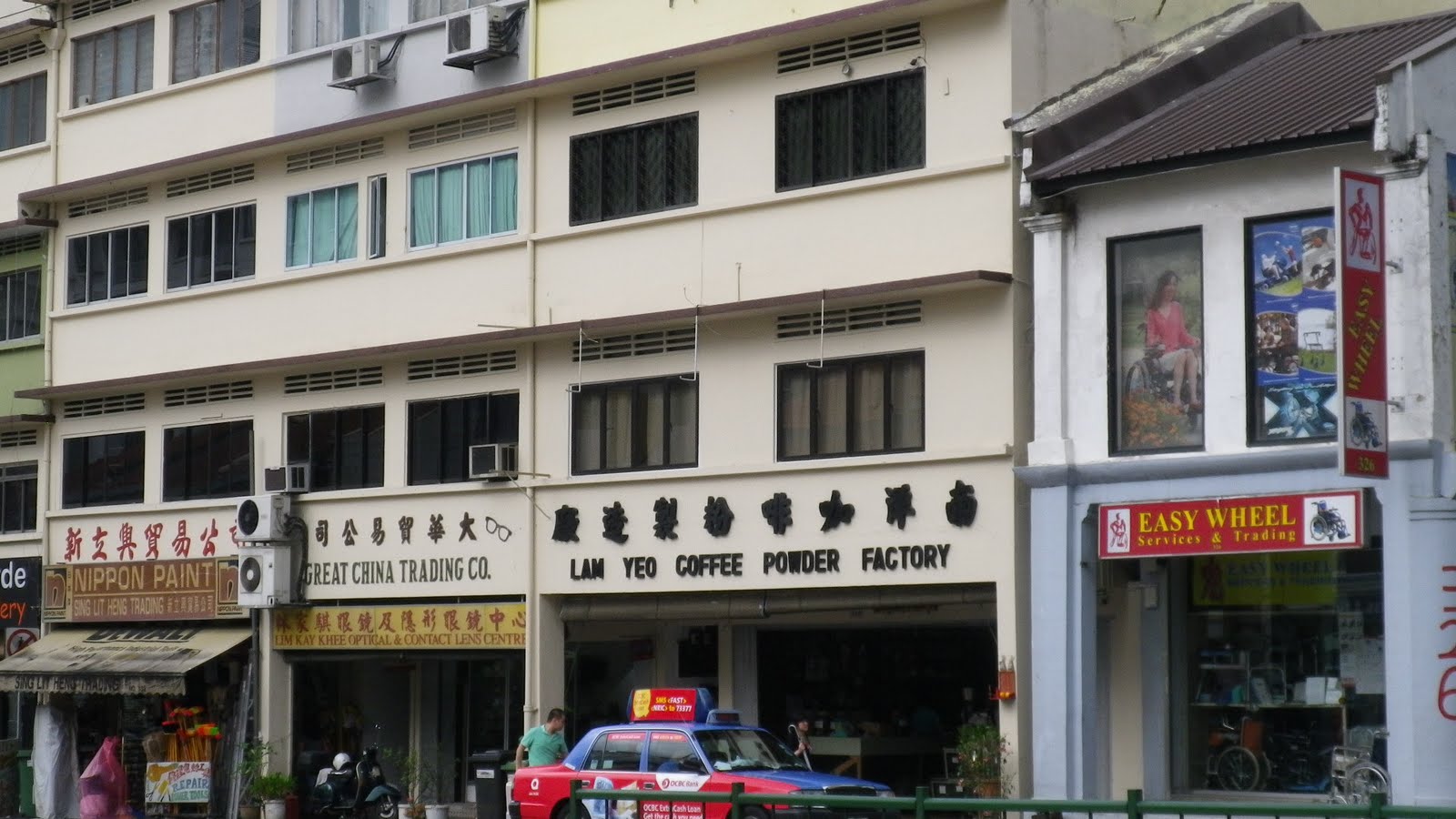 Location: 328 Balestier Rd, Singapore 329760
Opening hours: Mon – Fri, 9am – 7pm. Sat, 9am – 5pm. Closed on Sundays.
Balestier Heritage Trail
As one of Singapore's most historic area, Balestier boasts an area filled with stories and historical beautiful presences and culture. With shophouses beautifully and articulately preserved for it's different cultural styles, take a walk on its heritage trail and immerse yourself in the culture and essence of Balestier. From housing artefacts and monuments from the 1911 Chinese Revolution in the Sun Yat Sen Memorial Hall, to housing iconic Mosques and Temples, words cannot describe it, you have to come down and feel it.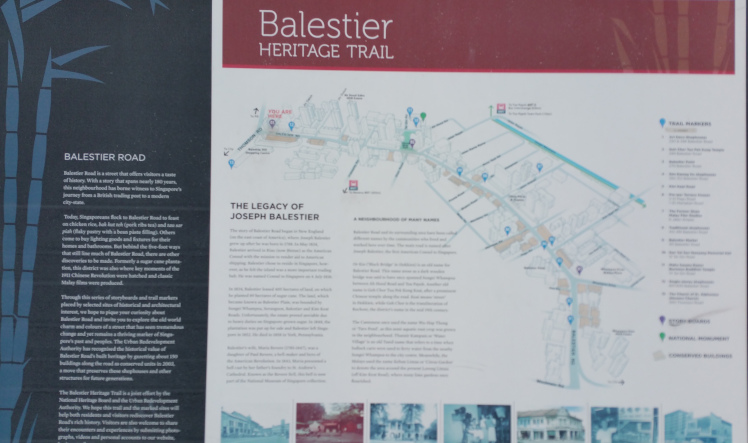 Price: Free
Zhongshan Park
A beauty on its own, Zhongshan Park is a quiet and beautiful park that's surrounded by luscious greenery and with a variety of trees and flowers to relax and find quiet. With adequate and spacious outdoors, it is perfect for families with elderly and young kids to take a stroll and enjoy family time. Situated right beside Zhongshan Mall, those looking to dine at nearby established eateries and restaurants can look to dine without much walking.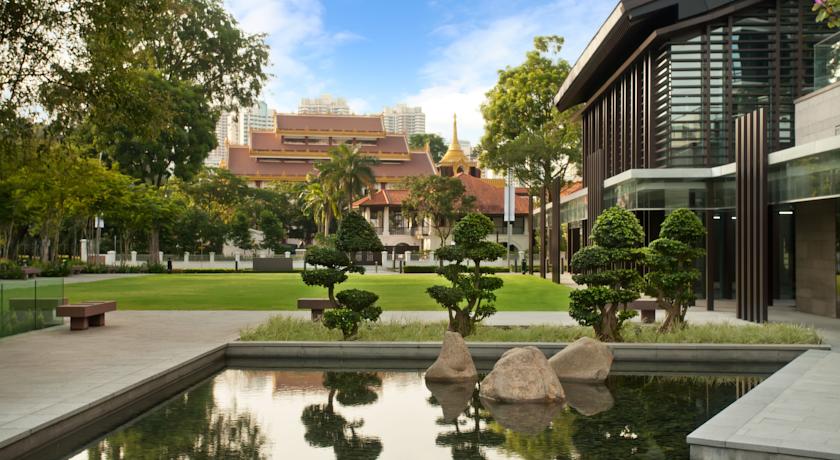 Location: 16 Ah Hood Rd, Singapore 329982
Not Sure Where to Stay in Singapore?
Located south of Balestier and in the heart of the city, One Tree offers quality living accommodation with accessibility. Each serviced apartment that Abiel has created at One Tree is neatly furbished with elegance and cleanliness and promises to offer you more than a pleasant stay. With prices almost half of what serviced apartments and hotels offer and spaces 50% larger, it's no surprise really that Abiel Corporate Housing is gaining fast pace in the housing scene in Singapore. So, come and hang out with us!