Must Go Places in Singapore
Location, location, location.
This property value mantra explains why physically identical properties in different locations can fetch wildly differing prices. Given the premium you have to pay for the "right" location, you would always go for the best-value property located nearest to the places or amenities you need to get to regularly.
One of the most common questions we receive from Abiel guests who are new in town is: "So where are the must go places in Singapore?" And when our guests are playing host to visiting friends or family, they would ask for suggestions for unique dining places in Singapore.
Chinatown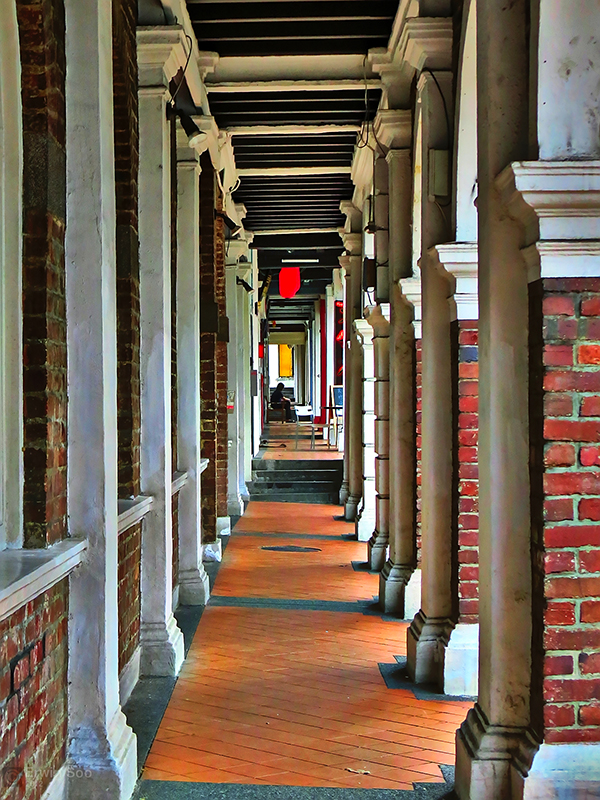 As our Abiel@OneTree property is conveniently located near tourist-friendly Chinatown, we always direct our guests to start by exploring the different must go places in Singapore within Chinatown because of its interesting blend of the old and new. For starters, most visitors enjoy walking along the "five foot ways" or covered corridors as they explore the traditional Chinatown shophouses.
For guests who are interested in artistic, cultural and architectural experiences, we recommend Sri Mariamman Temple and Buddha Tooth Relic Temple and Museum as two must go places in Singapore that are in Chinatown.
Sri Mariamman Temple
A national monument, Sri Mariamman Temple is Singapore's oldest Hindu temple built in 1827 in the classic Dravidian style. The visually captivating temple facade features six tiers of Hindu deity sculptures, mythological beasts and ornamental decorations in vivid colours. It offers many Instagram-worthy photo opportunities!
Buddha Tooth Relic Temple and Museum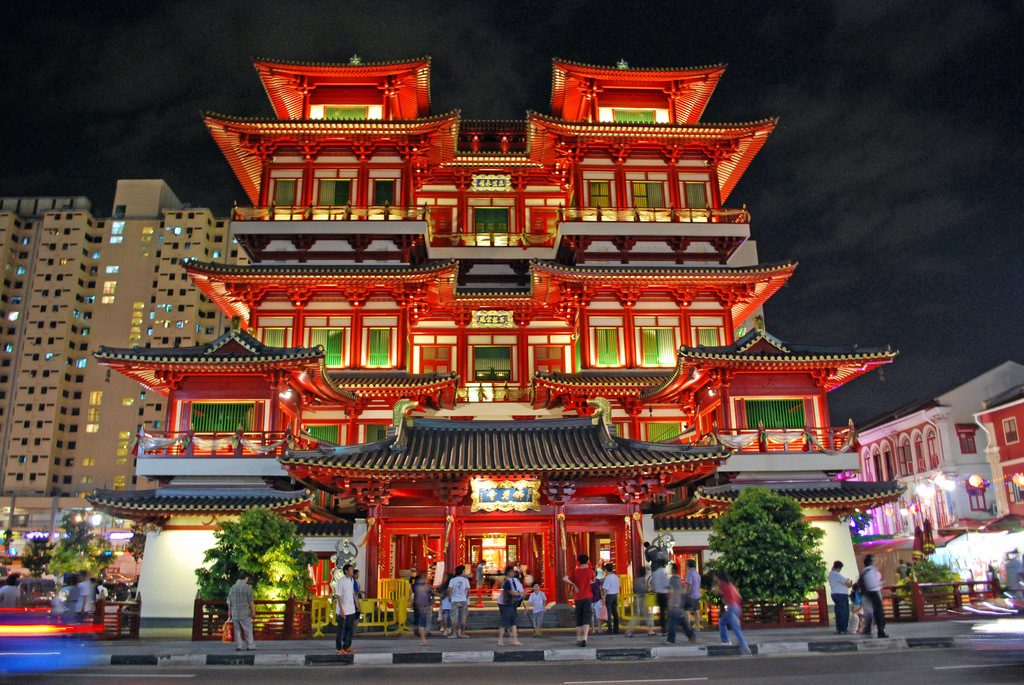 Located nearby is the equally spectacular Buddha Tooth Relic Temple and Museum. The Buddhist Culture Museum on the third floor holds an array of revered artefacts of the Buddha, such as bone and tongue relics. The Sacred Light Hall on the fourth floor contains the temple's centerpiece – the Buddha Tooth Relic – what the Buddhists regard as the left canine tooth of Buddha recovered from his funeral pyre in India. The Buddha Tooth Relic is housed in a giant stupa weighing 3500 kilograms made from 320 kilograms of gold! The historical, cultural, and religious significance of the exhibits make the temple one of the must go places in Singapore for locals and visitors alike.
Chinatown Food Street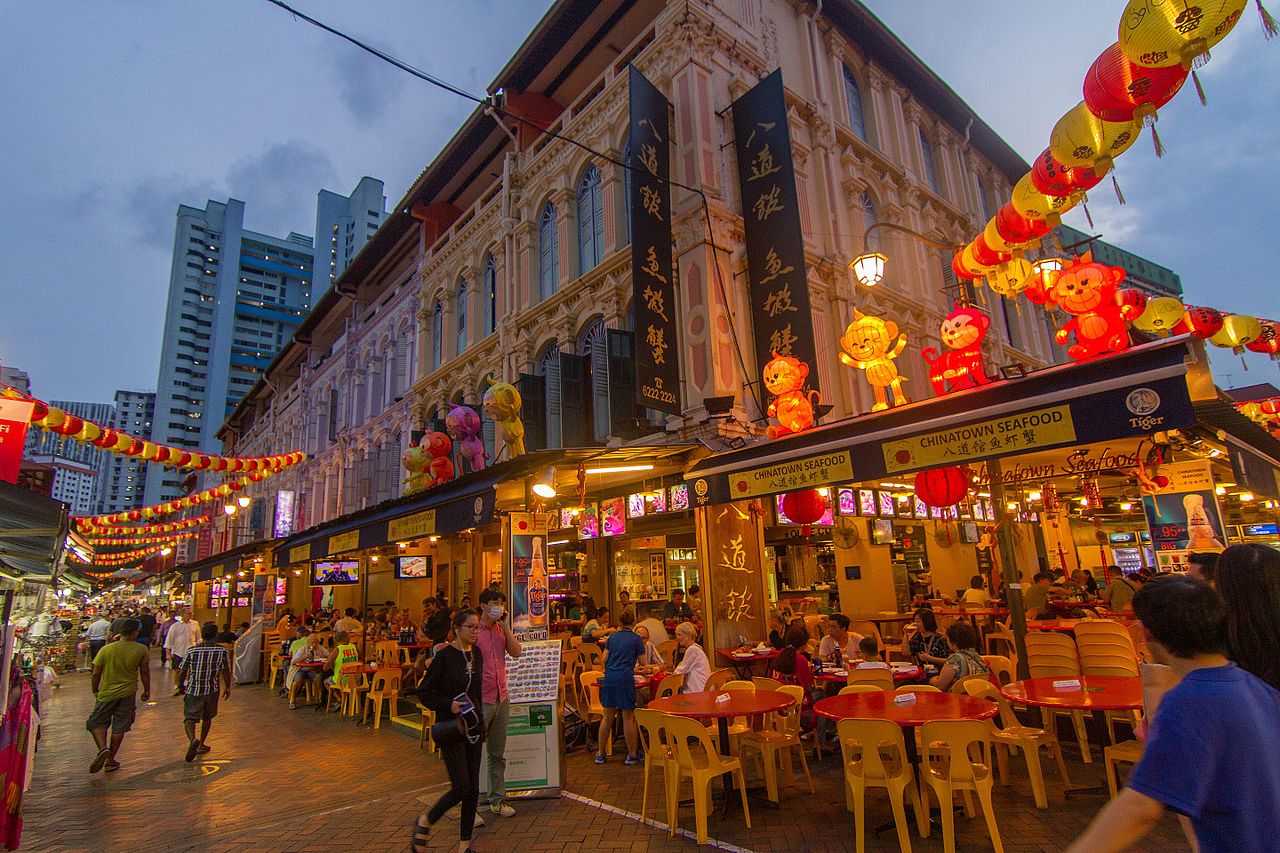 Chinatown offers a variety of unique dining places in Singapore for our guests and their visitors. Gourmands would be pleased to know there are 16 food establishments located in Chinatown that made it to Michelin Guide 2017. Chinatown also offers the best of Singapore street food – many of them local gourmet award winners – under one roof at the carefully curated "Chinatown Food Street" at Smith Street.
For those who wish to entertain in style or bar-hop the night away, there are modern restaurants and drinking holes at the trendy Ann Siang Hill, Club Street and Duxton Hill areas. These unique dining places are all within walking distance of each other. There is always something entertaining to do in Chinatown, whether it is night or day.
Abiel@OneTree offers the best location, value-for-money corporate housing solution in Singapore. Visit abielcorporatehousing.com or contact your helpful Abiel booking buddy at info@abiel.com.sg to find out more. We look forward to welcoming you and sharing more local tips on the must go places in Singapore.