The top 3 factors to consider when traveling in 
South East Asia
For many people, traveling to South East Asia and traveling through the tropics of Southeast Asia seems like a wonderful experience. However, going unprepared could cause the trip of a lifetime for all the wrong reasons. While Southeast Asia remains overall a safe destination to travel in, here are 3 top ways to reduce the chances of having problems and that will help you get the most out of your trip.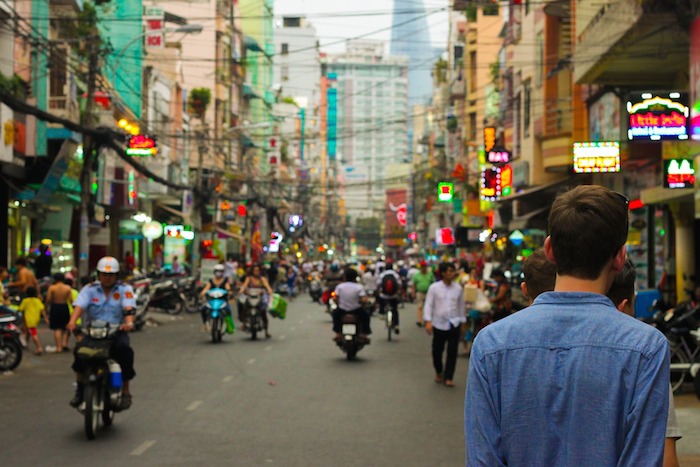 Traffic madness
Motorbikes are one of the ways that travelers manage to injure or kill themselves, but with some simple safety precautions, you can minimise your risk. Firstly, always put on your helmet and gear. The roads in Southeast Asia are hard to navigate, sometimes narrow and can be congested at times. You might even want to wear a mask just in case you are stuck in the traffic for example in Jakarta or Bangkok. Furthermore, dress sensibly meaning we are not suggesting full leather here, but something more than a bikini. Covered shoes are better than flip flops when traveling as some roads are no well paved. It will always be safer if you have a motorbike license.
Theft on privately run buses particularly in Thailand can be rampant. If you decide to catch a private bus at night from Bangkok to any other locations around, you should always take public buses if possible.
Diseases
We all know that falling sick when you are overseas can be the worst feeling ever. While everyone, including your travel doctor might tell you it's all about dengue fever. In most of Southeast Asia, both Malaria and dengue fever are carried by mosquitoes. The best thing to do is to have vaccine injection to prevent contraction of the disease. Dress reasonably and use repellent, burn mosquito coils and use a mosquito net when possible. Be well covered and be protected with insect repellent.
Rabies remains an issue in some parts of Southeast Asia. The best solution is to avoid rabies is to keep your distance from common carriers such as monkeys, dogs and people foaming at the mouth. It is possible to get preventative injection shots beforehand but unless you're planning on having contact with animals or are traveling to a particular area that is known for rabies, this maybe an unnecessary expense.
Watch your stuff
In the big cities and festivals when the streets are packed, pickpockets can be rampant. Even though the easiest response is not to take valuables out with you. Use a money belt or a button-down pocket or pocket with zip. Do not get drunk in a foreign land and expect to get home with your valuables. Always be safe not sorry.
In some parts of South-East Asia, an annoying and quite dangerous derivative of pickpockets are snatch and grab. This is where the robber on a motorbike will ride past and grab the bag, camera, iPhone off your shoulder or out of your hand. If this happens to you, do not try and hang onto the bag. As some might even drag you along the road and you may be heavily injured. Best protect yourself by carrying valuables on the off-road side of the footpath or do not even bring your valuable belongings while you are traveling around.
Most importantly, do not flash your wealth or head out on a boozy evening with thousands of dollars of electronic equipment. Lock your room at night when you are asleep and obviously lock it when you go out. Do not leave valuables in positions where they can be reached from the window. Always separate your cash and valuables into two or three places. 

One of the safest place in South- East Asia would be Singapore, if you are looking for serviced apartment in Singapore, we at Abiel pride ourselves at providing Service apartment in Singapore that are 50% larger than hotel and our price is normally 40% less than hotel and serviced apartment in Singapore.
Click through here to find out more about what we do: abielcorporatehousing.com